16th Annual Golf Tournament
By |
May 31, 2019
Community involvement and volunteering are important values for our MAP Environmental Inc. team. Since its inception 16 years ago, MAP has been a proud gold sponsor and participant in the Church of Ascension – Youth of Ascension Golf Tournament, which raises funds for the various ministries and mission activities for the parish.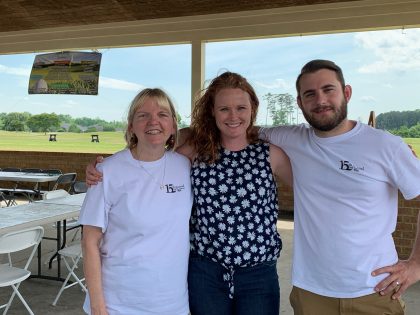 This year, MAP's key staff organized and volunteered for the event on May 17thwhich showcased over 80 golfers and 40 sponsors. As a special dedication, the tournament organizers commemorated the event in memory of the late Father James Parke, one of the original supporters of the event. At the conclusion of the event, prayers and fond memories were shared in Father Parke's honor – a truly special occasion!
MAP is excited to report that the event grossed over $15,000 in its 16thyear, all of which will support the Youth of Ascension and the group's needs!