By |
August 31, 2023
Every summer is chock-full of great times, fun adventures and of course making sweet memories.  Earlier this month, certain members of the MAP Environmental Inc. team travelled from the shores of the Atlantic Ocean in Virginia Beach to the mountains of Cooperstown, New York to witness our youth and future generation in a beautiful, fun, and joyful setting.
In mid-August, the weekend of August 13-14, the Pocta family proudly watched nine-year-old grandson Andrew Joseph Pocta compete once again in Life Rolls On – a weekend long surfing event down at Virginia Beach oceanfront next to Rudee Inlet. The surf event draws aspiring surfers from all over the country to compete and hang ten with their brother and sister surfers.  Andrew, a rising 2nd grader at Oak Tree Academy, is a brave, sometimes fearless, young boy who is always ready for anything that life offers!   And when it comes to surfing at the annual event at the Virginia Beach, Andrew Joseph just says, "lets hang ten" 😊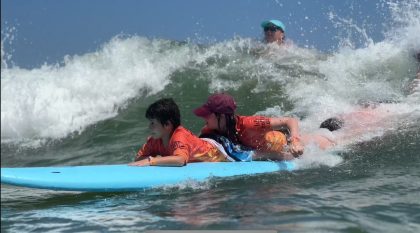 The following week, the Poctas took to the mountains of New York to watch thirteen-year-old grandson Daniel Leyva compete in the Dreams Park baseball classic.  Competing with several hundred teens in Cooperstown, New York, Daniel – a rising 8th grader at Lynnhaven Middle School – launched a homer on opening day and helped his team, Southside Crew, sport a 5-1 record and advance to the round of 16.  Quite an accomplishment for young Daniel – an aspiring young baseball player – in the historic, epic town of Cooperstown.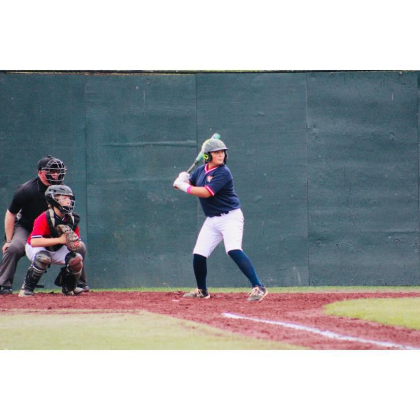 At MAP Environmental Inc, we are very proud of these young boys who allow us to watch, make and share in lifetime dreams and memories.  These moments, as we all know, are fleeting but will always leave us with a smile on our face.  As we reflect on the many joys and fun times of this summer and years past, let us pause and give thanks to God for the many sweet memories made in each of our families!