By |
August 29, 2018
This month, MAP Environmental Inc.'s Scientist, Andrew Pocta and his family were grateful to have participated in the 2018 Life Rolls On Adaptive Surf Clinic in Virginia Beach. (https://liferollson.org/) Life Rolls On, which gathers hundreds of volunteers each year to host their event, was founded by Jesse Billauer, a world champion surfer who suffered a spinal cord injury (while surfing) and who is now a quadriplegic. His mission is to help those with handicaps – young and old – to experience the thrill of riding a wave, even when their circumstance presents a challenge to getting out into the ocean.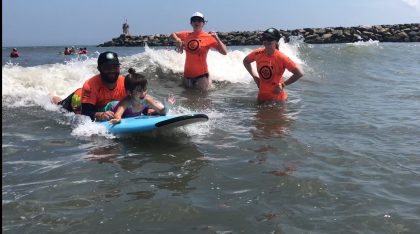 Andrew's children, Maria and Andrew Joseph, were both born with Spina Bifida, and are wheelchair bound. But that doesn't stop them from swimming and passing their summer days in the water ! Maria (6) has always wanted to try surfing and Andrew Joseph (3) is ready to try about anything, so their participating in the surf clinic was just another adventure.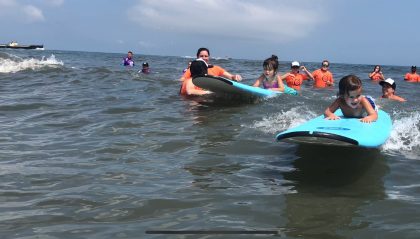 Needless to say, the event was a success and both Maria and Andrew Joseph looked like naturals. The Pocta family feels blessed to have participated in the event, and is grateful for Life Rolls On (and so many of their volunteers who travel from other states to help!). They plan to recruit a few other MAP team members to volunteer at the 2019 event!