ODU Environmental Career Fair
By |
October 5, 2023
This past Tuesday, the MAP Environmental Inc. team was proud to have participated in Old Dominion University's College of Science Environmental Career Fair. Here at MAP, we're committed to playing a positive role in the future of the environmental field, which includes providing mentoring and career opportunities in the region.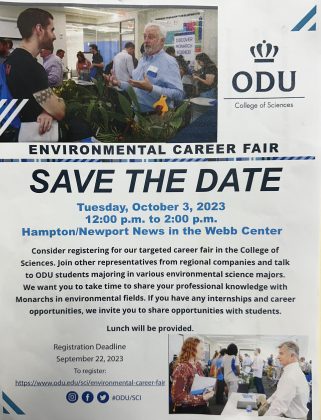 As both alumni and current students at ODU, the MAP team was excited to present the environmental consulting profession to prospective graduates at ODU. The event was well attended (over 100+ students registered and perused the fair!) by both students and representative companies and agencies that serve the Hampton Roads region. Among the agencies represented were the U.S. Army Corps of Engineers – Norfolk District, Virginia Department of Environmental Quality – Tidewater, Virginia Marine Resources Commission and Hampton Roads Sanitization District. Additionally, the City of Chesapeake, Chesapeake Bay Foundation and Elizabeth River Project were also present.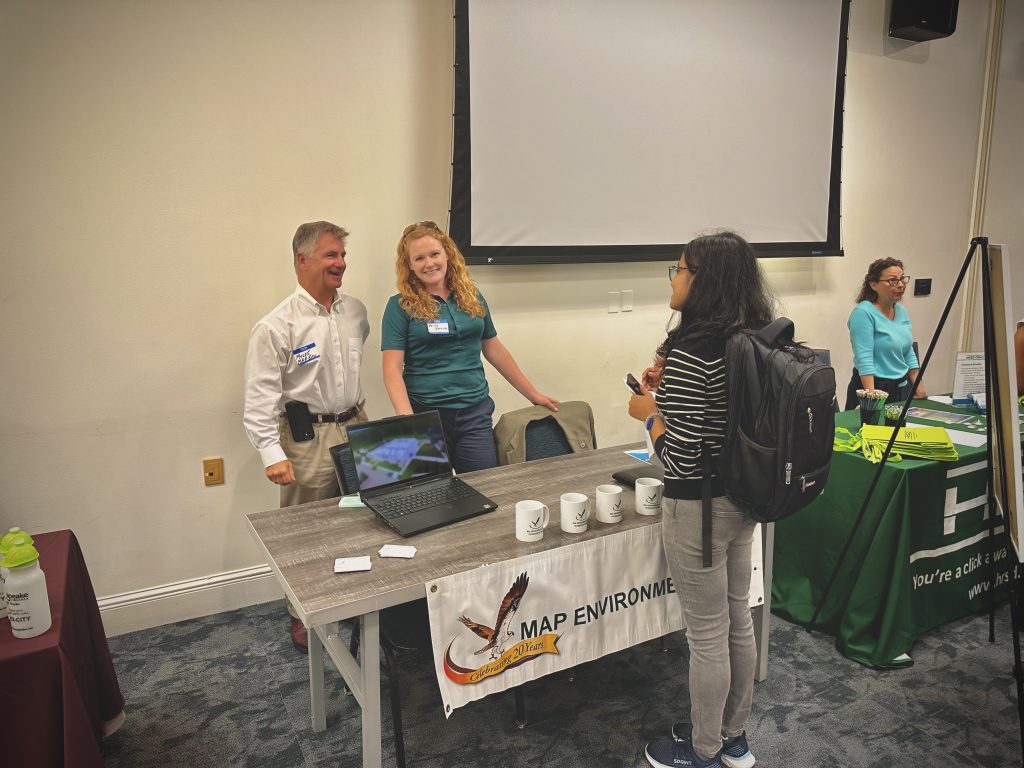 Myles Pocta and Molly Bertsch, MAP Environmental Inc.
Based on conversations with students and faculty at ODU, MAP is optimistic about the future of Hampton Roads and sensed a general excitement and commitment to the advancement of the region.