By |
November 25, 2020
In an unprecedented year of the COVID 19 pandemic, we continue to celebrate and give thanks for the many gifts of 2020, especially this Thanksgiving.
In spite of the many challenges from the pandemic – unique financial hardships, numerous obstacles and endless cancellations – we have endured the "new normal" and been remarkably productive and successful this year.
Additionally, MAP has managed to honor our long-standing commitment to local civic and religious organizations.   For instance, we helped lead the Church of Ascension's 17th Annual Golf Classic at Heron Ridge Golf Club. The tournament, which was held last month, survived an earlier postponement (in May), and later dodged Tropical Storm Zeta a day before the event!
Through it all – the pandemic, postponements, and mother nature – the Church of Ascension and its many terrific supporters, participants and donors endured the elements and celebrated one of its largest, most successful events in its seventeen-year history. As a result, the tournament grossed over $22,000 in revenue – the net proceeds of which are used by the Youth of Ascension and its on-going Catholic mission. As a long-standing supporter, MAP Environmental Inc is extremely grateful and thankful for the kindness and generosity extended by the following businesses and individuals in the local community: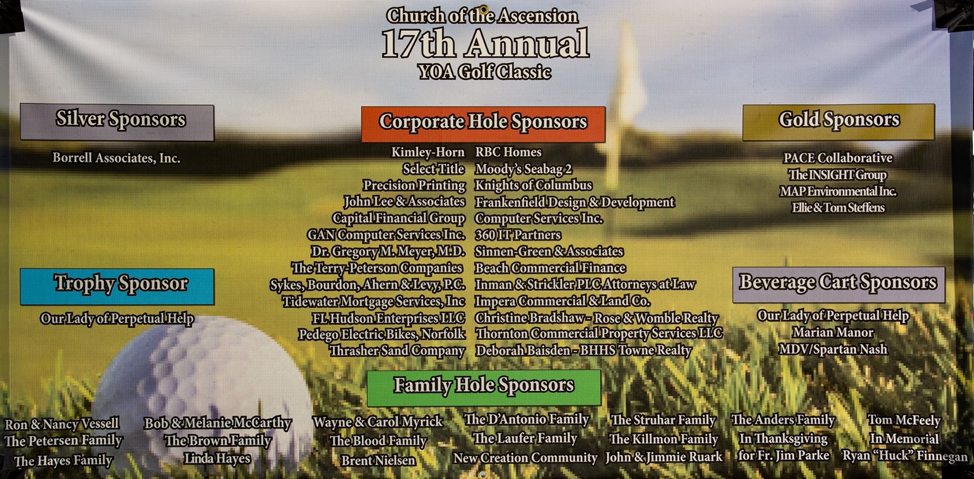 And in a year like no other and a tournament like no other, we reflect, pause and give thanks for the many gifts we have witnessed and received this year – even in the face of the year of the pandemic!