They Will Surf Again 2022
By |
August 30, 2022
Living, working and playing in our community has long been a hallmark of our company, MAP Environmental Inc. Since our inception in 1998, our company has been integrally involved in the community, especially the City of Virginia Beach. Nowhere is our involvement in the local community more heartfelt than at the Virginia Beach oceanfront.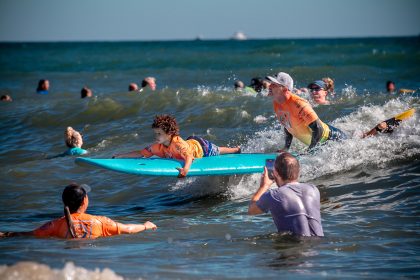 This summer is no exception as our senior employee and Project Manager, Andrew Pocta, recently witnessed his own children – Maria and Andrew Joseph – participate in the "Life Rolls On" event at the Virginia Beach oceanfront.  This month's event and theme was "They Will Surf Again" and was celebrated  on the Va. Beach Oceanfront & 2nd Street at Grommet Island Park.  Life Rolls On is dedicated to improving the quality of life for people with various disabilities. Founded in 2001 by 2x World Adaptive Surfing Champion and 6 x US National Adaptive Surfing Champion, Jesse Billauer, Life Rolls On advocates and believes that adaptive  surfing can and does inspire infinite possibilities beyond any disability.    
On August 13th, two special and heroic participants in this year's event – Maria and Andrew Joseph Pocta – braved the elements and took to the waves of the Atlantic. It was yet another example of two young heroic children who continue to defy the odds and navigate the journey of life.    They are also wonderful sources of inspiration for some many – disabled or otherwise – in the surfing community and the City of Virginia Beach.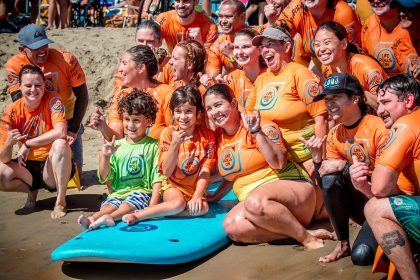 We continue to proudly, lovingly share these stories that may bring joy, love hope to the community in which we live, work and play.