USACE – Norfolk District Workshop
By |
October 27, 2017
On October 18, 2017, our environmental consultants Andrew Pocta and Elizabeth Brock attended an Army Corps of Engineers Norfolk District Wetland Delineations in Mineral Flats Consultant Workshop at the Brock Environmental Center in Virginia Beach.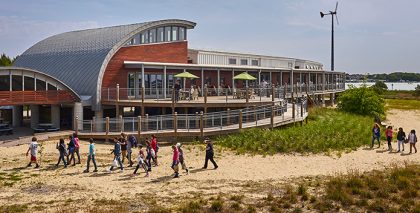 The event was well attended by both Virginia Department of Environmental Quality (DEQ) and COE regulators, as well as various consultants from  Hampton Roads. While the presentation were enlightening, the dialogue between the presenters and consultants was engaging and helpful.
As wetlands delineators, it's crucial to stay up-to-date with the latest guidance and regulations provided by the U.S. Army Corps of Engineers Norfolk District, and as a leader in the environmental consulting field, MAP was pleased to participate !